THE HOLMEMADE BAKERY
Our bakery shop on the high street of Holme upon Spalding Moor is quite simply a must stop shop if passing. It has everything to fulfil your appetite whether it's the large selection of pastries, including our ever so popular flaky or short crust sausage roll, or indulging in our range of freshly baked sweet products.
With the shop being there for over 25years now, Holmemade bakery prides itself on providing a wide range of traditional and innovative products giving the customer a greater choice in whether they have come for their breakfast, lunch, dinner or snack.
Lunchtime is our peak time at Holmemade Bakery where we offer a huge selection of freshly made hot and cold sandwiches, always ensuring we have a diverse choice of 'specials of the day' to suit all tastes. Available in bread cakes, panini's, salad boxes or jacket potatoes. We have become renowned for our Roast of the day sandwiches, joints of local meat all supplied from our butchers, sliced and stewed in gravy. We also offer cooked meats, which are available to buy per slice, as well as fresh pots of sandwich fillings and our trademark 'Holme Made Coleslaw'.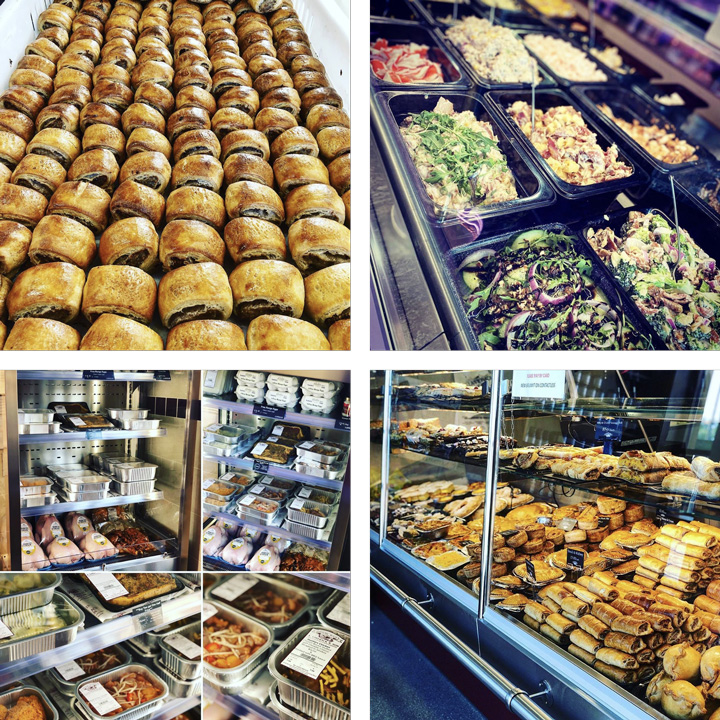 Looking for outside catering or a buffet?
We have a large offering of outside catering and buffets for weddings, parties, funerals and other gatherings. All menus are open to modification to suit individual customer requirements, when ordering for numbers over 50 bespoke menus can be discussed. Vegetarian and gluten free options can also be included.