LAVERACKS AT POCKLINGTON
In 2018 the Laverack Family decided to take on the challenge and open their flagship store in the wonderful market town of Pocklington. Located only 8miles from their Holme upon Spalding moor stores the family thought it was the right time to invest and create their 'flagship' store.
Combining what they already had in Holme upon Spalding Moor and throwing it under one roof. Opening up both a butchery counter and deli counter they were able to express the same core values in a new innovative way.
The Butchers
When walking by the store you have already been taking in by the butchery department's fantastic display in front window of the shop. Displaying large cuts and joints of locally sourced meat.
Within the store we have a fantastic dry ageing cabinet to store our local beef. Ageing Beef is a process that butchers have been doing for generations but we now have a specific fridge to help us achieve the best finished product. We age our beef for approximately 35-40days but we have been known to age beef for as long at 120days for certain customers.
Innovation is key to a butcher's success in this day and age and with the help of enthusiastic staff and forward thinking suppliers we now produce a range of oven ready products in our grab and go section along with weekly offers giving the customer a wide range of things to choose from.
The Deli
Just like Holmemade bakery the products we sell in our Deli counter in Pocklington has proved to be a popular part of our business. Providing customers with freshly baked produce both savoury and sweet and our extensive range of sandwiches, breads and daily specials. It really is a one stop shop.
Our Friday specials have become a regular part of the people's weekly routine. Whether is our famous Lamb Gyros wrap or Pie & Peas the deli counter is always ready to give you that Friday feeling.
Our extensive buffet range is also something we provide, whether it is for office parties, corporate events, birthdays or funerals. We can provide an extensive range of options; click here for our buffet menu.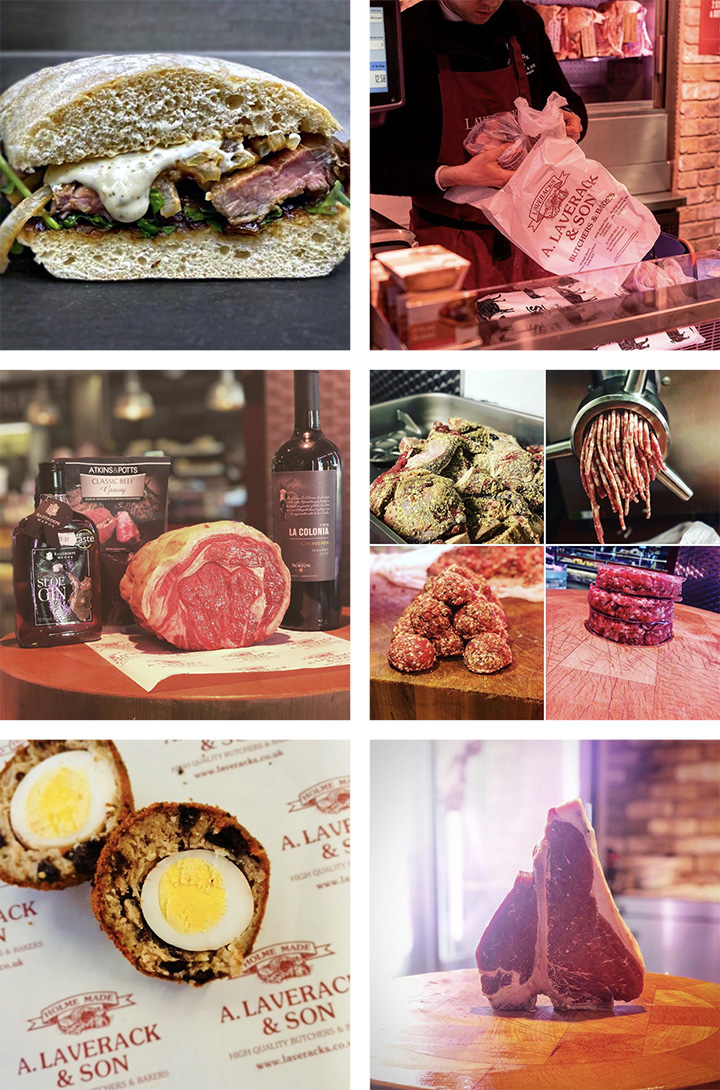 undefined
✻
A.Laverack & Son ltd
POCKLINGTON STORE
Has been part funded by the European Agricultural Fund for Rural Development,
To help generate employment within the local area.
✻