The Butchers at holme
The traditional butchers shop is a stable part of everyday life in Holme upon Spalding Moor. Having been there for over 150 years now, A.Laverack & son Butchers is in the heart of the community.
With traditional butchery values and slight modern twists, the butchers have all your weekly meaty treats to indulge in. Fronted by shop manager Paul Reid who has been with the Laveracks for over 20years his experience has grown with the company and the shop to making it the success it is today. Tim & Henry now work alongside each other both at Holme upon Spalding Moor and Pocklington by overseeing the butcher operations.
Behind the scenes A.Laverack & Son has a dedicated team of butchers that have certain sets of skills to help achieve the day to day demands of the business. We have also invested heavily in modern day machinery to help with our ever so popular sausages and bacon. The team at Holme breaks down all the carcass meat that comes through the doors week on week to help supply our wholesale customers of pubs, restaurants & farm shops but also our wholesale bakery with all the meat to fill their pies and sausage rolls and no to mention the two retails outlets of our own.
With buying over 80% of what we sell live from farms and markets, Animal welfare is important to us and we do visit farms that are supplying us with our meat; over the years we have built up alliances with local farmers who have proven to rear quality livestock, we believe that if an animal has a happy and healthy life this increases the quality of the meat. Many of our pigs are reared at Grove Farm, Melbourne in East Yorkshire by Mr Phil Stephenson. A large proportion of our cattle come from Mr Michael Wildman of North Duffield, with lambs coming weekly from Hull Market.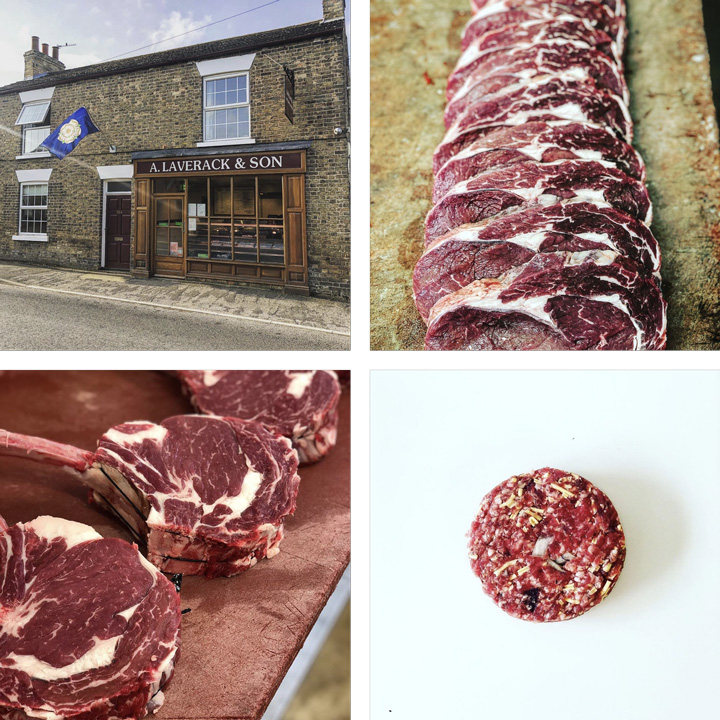 Looking for outside catering or a buffet?
We have a large offering of outside catering and buffets for weddings, parties, funerals and other gatherings. All menus are open to modification to suit individual customer requirements, when ordering for numbers over 50 bespoke menus can be discussed. Vegetarian and gluten free options can also be included.