WHOLESALE AT HOLME
Our wholesale Bakery based at our Holme upon Spalding moor site has been operating for over 20years now. When Tim & Dawn Laverack first started baking Pork Pies never did they ever think production would be on the scale it is today.
Now fronted by Amy their daughter, the wholesale bakery produces a number of different flavoured sausage rolls, Pork Pies and many other baked products. Supplying local shops, farm shops and other retail butchers with baked products they also produce for all three retail outlets. With 3am starts and 24hour operations through Christmas periods the Bakery has become a real hub of the business.
With heavy investment in 2017 in extending the bakery and purchasing a Rondo Sausage roll line, this has helped production to develop in many different ways and also allowed us to produce new lines on larger scales. The bakery staff can now produce 8000 sausage rolls in approximately 4hours and have 6 different flavours of speciality sausage rolls.
Our Pork Pies are known across Yorkshire for having traditional grey meat as opposed to a pink cured meat. Our Pork pies are a product we are very proud of and have been key to the success of our business. Selling over 7000 in Christmas week in all different shapes and sizes we can confidently say they are very popular.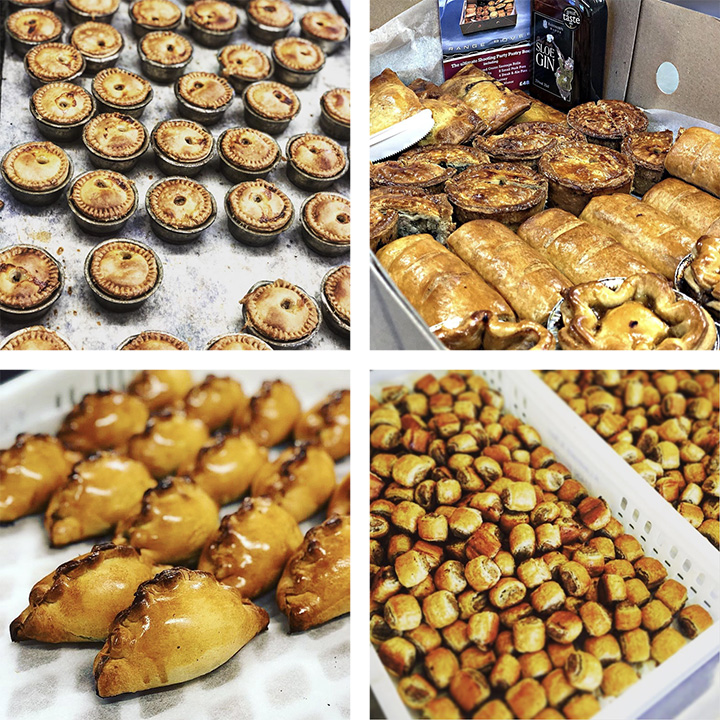 Looking for outside catering or a buffet?
We have a large offering of outside catering and buffets for weddings, parties, funerals and other gatherings. All menus are open to modification to suit individual customer requirements, when ordering for numbers over 50 bespoke menus can be discussed. Vegetarian and gluten free options can also be included.